Pharmaceuticals

Dry Eye Therapy

Exam Supplies

Vision Assessment

Contact Lens

Optical Supplies

Laboratory Supplies

Children's Supplies

For the Office

Custom Imprinting

Product Index

Equipment Manuals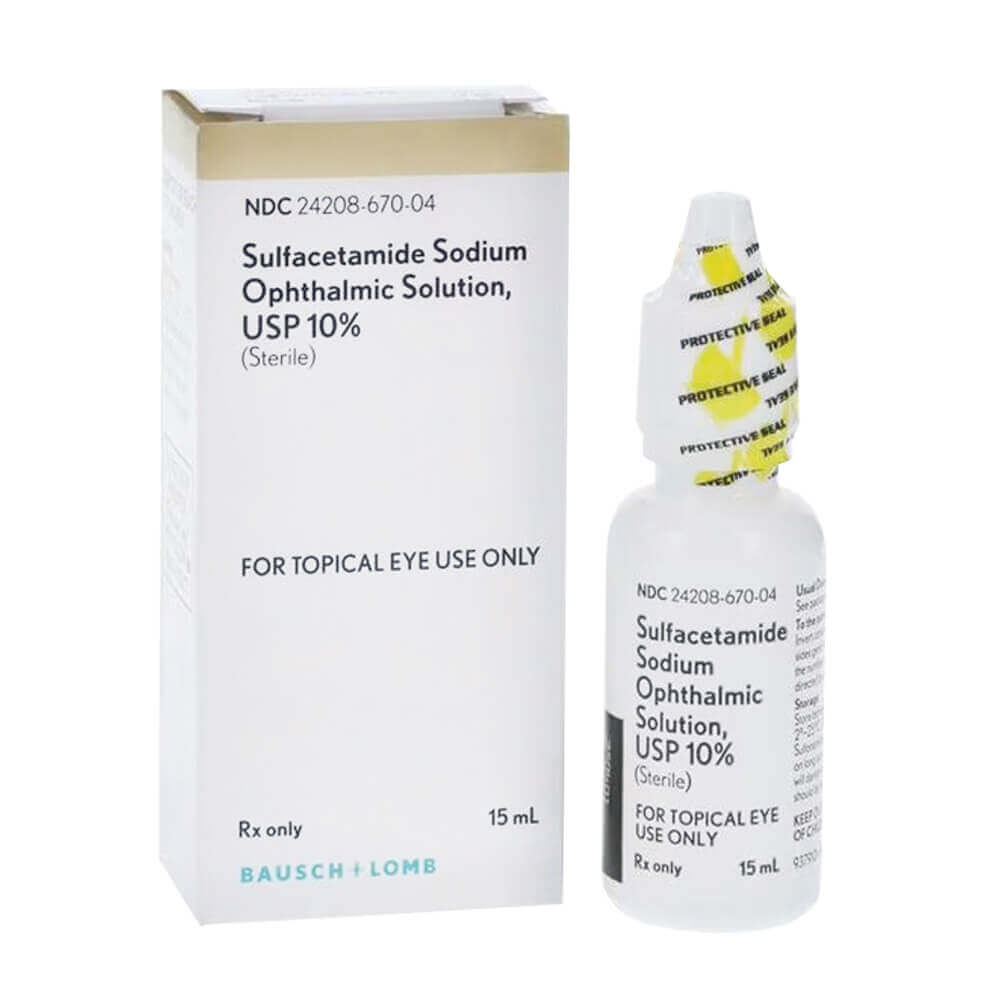 Sulfacetamide Sodium Ophthalmic Solution 10% by Bausch & Lomb
Compare to: Sodium Sulamyd™, AK-Sulf
Active ingredient: Sulfacetamide Sodium 10%. Other ingredients <1% Methylcellulose, Methylparaben, Propylparaben, Sodium Thiosulfate. Store product upright in original container with the cap tightly closed at a controlled room temperature 15° to 30°C (59° - 86° F). Anti-infective used to treat a variety of bacterial infections of the eye. It is used for conjunctivitis, corneal ulcers, and other eye infections. Size: 15mL bottle.
Product weight: 0.066 lbs. / ea

Rx
Before an order for diagnostic or pharmaceutical products can be processed AMCON is required to keep on file a copy of the Practitioner's therapeutic license.

Practitioners are solely responsible for complying by the laws of their state. AMCON assumes no liability for practitioner compliance.
We cannot accept returns on pharmaceutical products.
Special Order Item
This is a special order item. Please allow 2-3 week for delivery. Special Order Items and are non-returnable unless defective.

Please
Log in or Register with Amcon On-Line
to see pricing. Or
contact Amcon.