Pharmaceuticals

Dry Eye Therapy

Exam Supplies

Vision Assessment

Contact Lens

Optical Supplies

Laboratory Supplies

For the Office

Custom Imprinting

Product Index

Equipment Manuals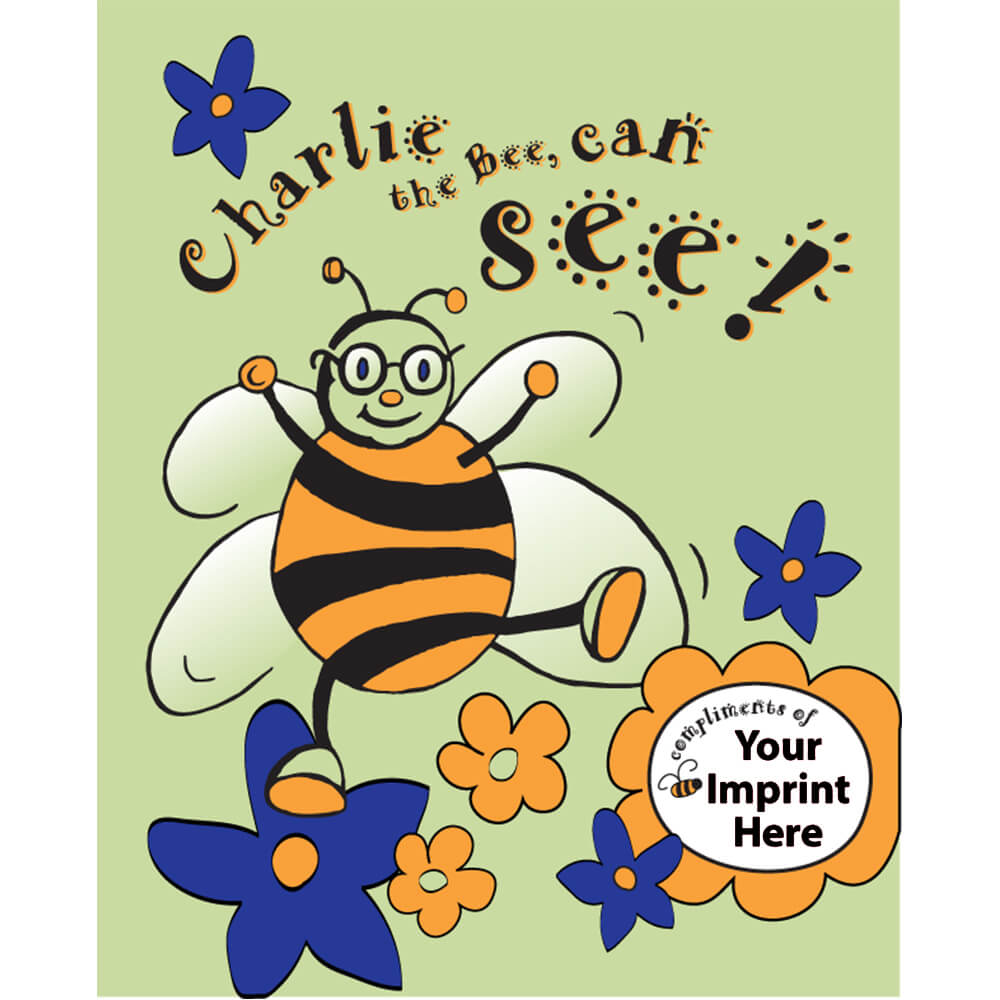 Imprinted Coloring Book - Charlie the Bee Can See!
Charlie the Bee couldn't see quite like other bees. He knew it was time to see the eye doctor. Follow Charlie thru each step of his eye examination with this fun and educational coloring book. "Charlie the Bee Can See" also features a Spelling Bee Puzzle to entertain children before and after the exam. Book contains 14 coloring & activity pages for children to enjoy.
Product weight: 3.5 lbs. / pack of 50
Imprint Information
PLEASE READ the logo submission guidelines if you plan to imprint your logo on this product. To view all free logos currently offered.
PLEASE NOTE: You will be asked to enter what you would like imprinted on this item after you check out. Please allow 28 business days on imprint orders after approval.
Please
Log in or Register with Amcon On-Line
to see pricing. Or
contact Amcon.