Pharmaceuticals

Dry Eye Therapy

Exam Supplies

Vision Assessment

Contact Lens

Optical Supplies

Laboratory Supplies

For the Office

Custom Imprinting

Product Index

Equipment Manuals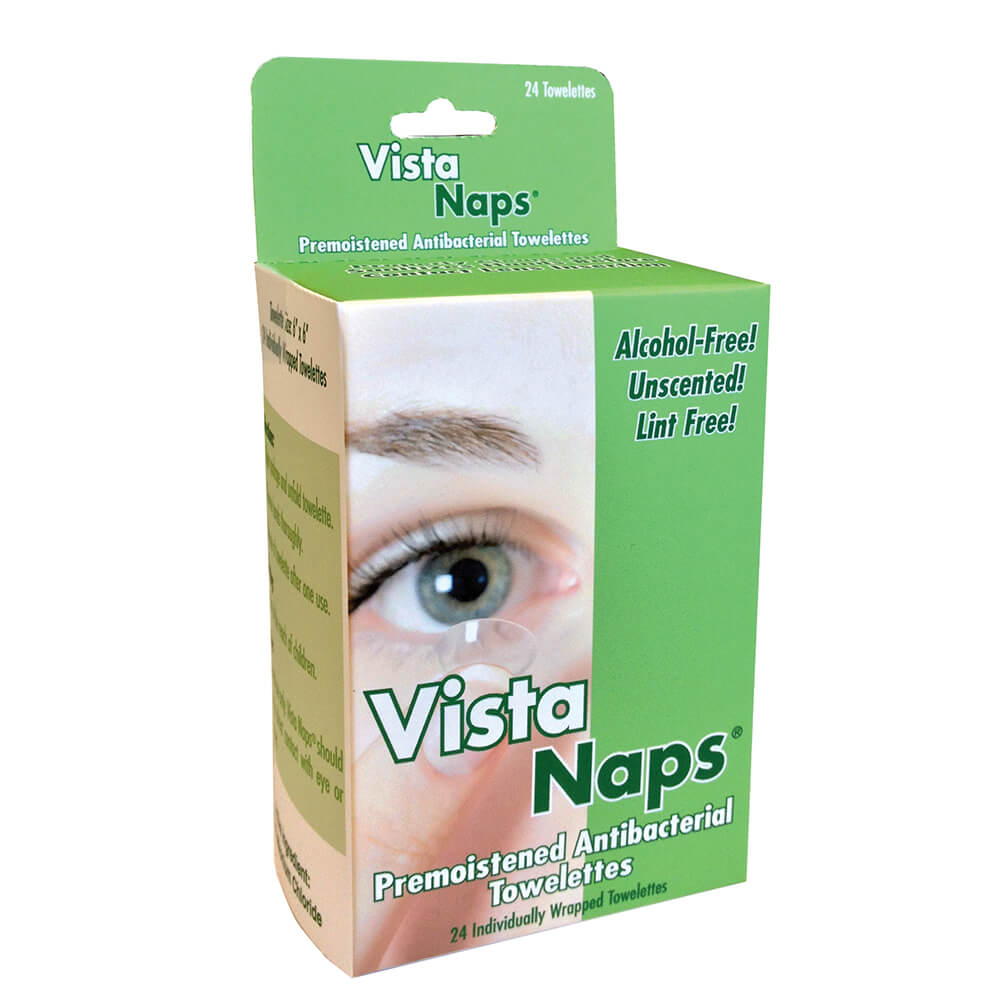 Vista Naps® Premoistened Antimicrobial Towelettes - Retail Box
The quick, convenient way to cleanse hands of nicotine, cosmetics and oily residue before handling contact lenses. Individually wrapped for professional and patient use. 24 naps per box. Individual nap size: 6" x 6".
No soap or water needed
Alcohol-free, antiseptic cleaning
Pre-moistened and disposable
Unscented and lint-free
Active Ingredient: Benzalkonium Chloride
Product weight: 0.376 lbs. / box of 24
Safety Data Sheets (MSD) Avaliable
English
Click Here to view all avaliable Amcon Safety Data Sheets
Please
Log in or Register with Amcon On-Line
to see pricing. Or
contact Amcon.