Pharmaceuticals

Dry Eye Therapy

Exam Supplies

Vision Assessment

Contact Lens

Optical Supplies

Laboratory Supplies

Children's Supplies

For the Office

Custom Imprinting

Product Index

Equipment Manuals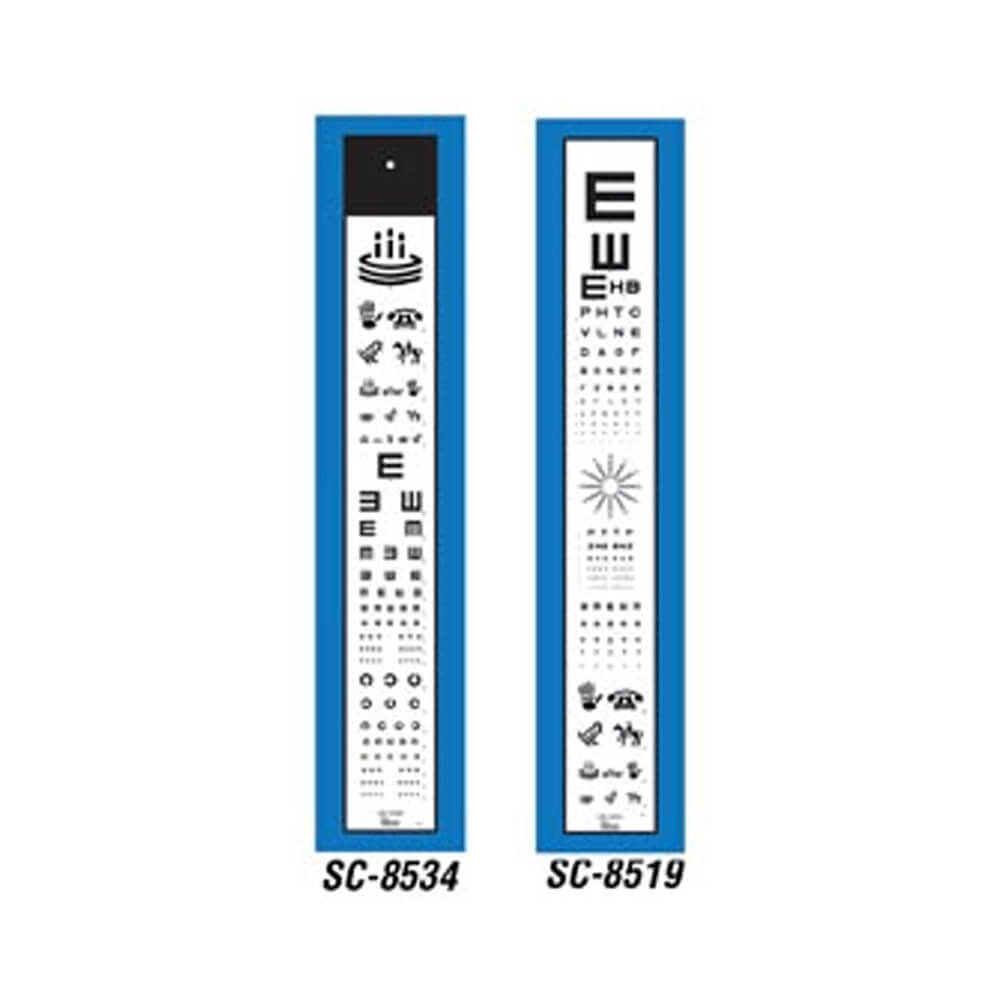 Projector Slides
For Marco, AO, Reichert, Woodlyn and similar projectors. Mix and match for quantity discounts.
8500 Adult Acuity
Snellen, Numbers and Tumbling "E" tests.
8600 Child Acuity
Allen, Tumbling "E" and Landolt "C" tests.
8700 Family Practice
Snellen, Astigmatic Clock, Tumbling "E" and Allen tests.
8800 Multi-Acuity
Snellen, Tumbling "E" and Allen Tests.
LEA Symbols
LEA Symbols (18 lines). LEA Numbers and Sloan Letters (16 lines) from 20/100 to 20/10 with multiple lines from 20/50 to 20/10.
Product weight: 0.17 lbs. / ea
Please
Log in or Register with Amcon On-Line
to see pricing. Or
contact Amcon.
| | |
| --- | --- |
| | Stock Number |
| | SC-8532 8500 Adult Acuity |
| | SC-8534 8600 Child Acuity |
| | SC-8519 8700 Family Practice |
| | SC-8535 8800 Multi-Acuity |