Amcon offers two products for cleansing hands before handling contact lenses: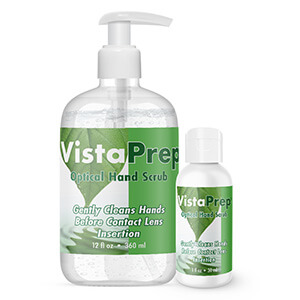 Vista-Prep® Optical Hand Scrub ensures clean hands with every use. This anti-bacterial hand scrub is specially formulated with no soaps, fats, harsh alkalis, oils, fragrances, or dyes, which makes it perfect for contact lens users. Vista-Prep® is non-drying and gentle to skin. Vista-Prep® is available in a 12 oz. bottle with a pump (VP-2011), a 1 oz. travel size bottle (EA-5001), a 12oz pump/1 oz travel combo (VP-2012) and a 32 oz. refill bottle (EC-5003).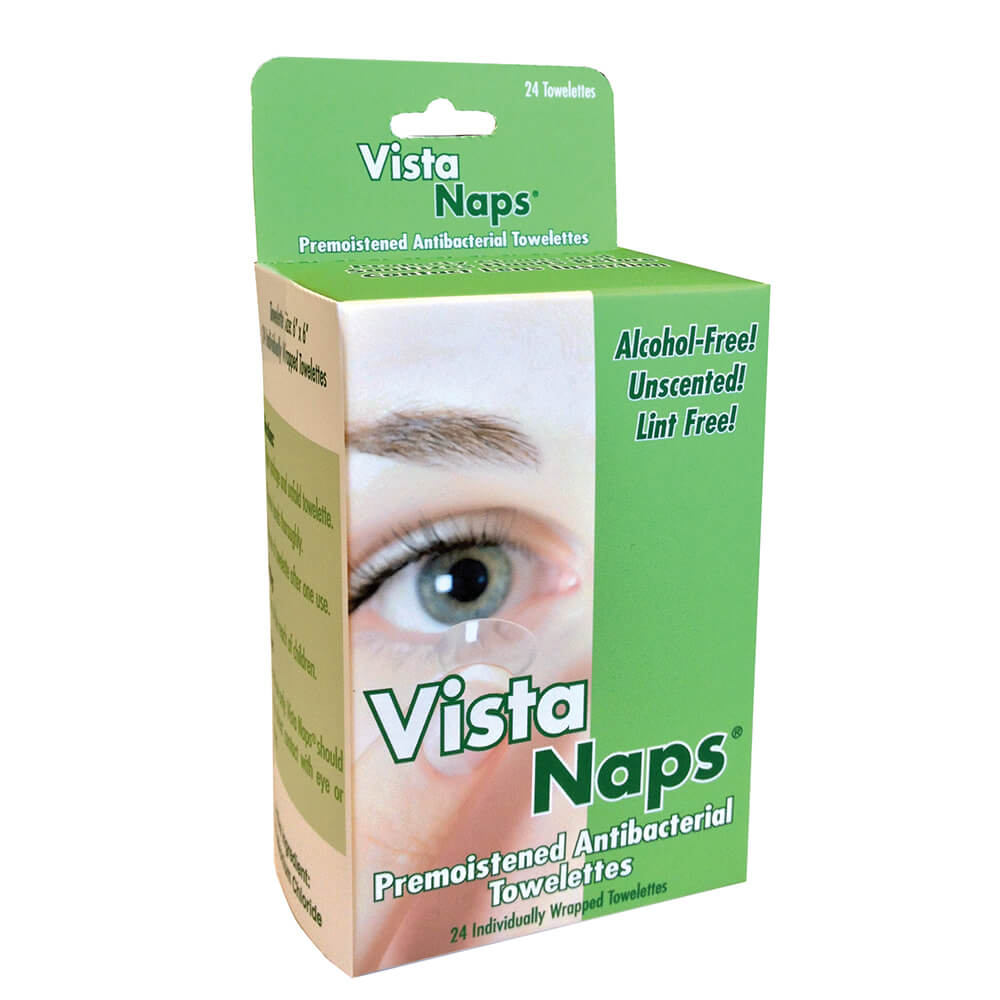 Vista-Naps® Pre-moistened Antimicrobial Towelettes provide a quick, convenient way to cleans hands of contaminants before touching contact lenses. Each individually wrapped 6" x 6" towelette is unscented and lint-free. Available in retail boxes of 24 (PN-6822) or bulk bags of 100 (PN-6829).