Pharmaceuticals

Dry Eye Therapy

Exam Supplies

Vision Assessment

Contact Lens

Optical Supplies

Laboratory Supplies

Children's Supplies

For the Office

Custom Imprinting

Product Index

Equipment Manuals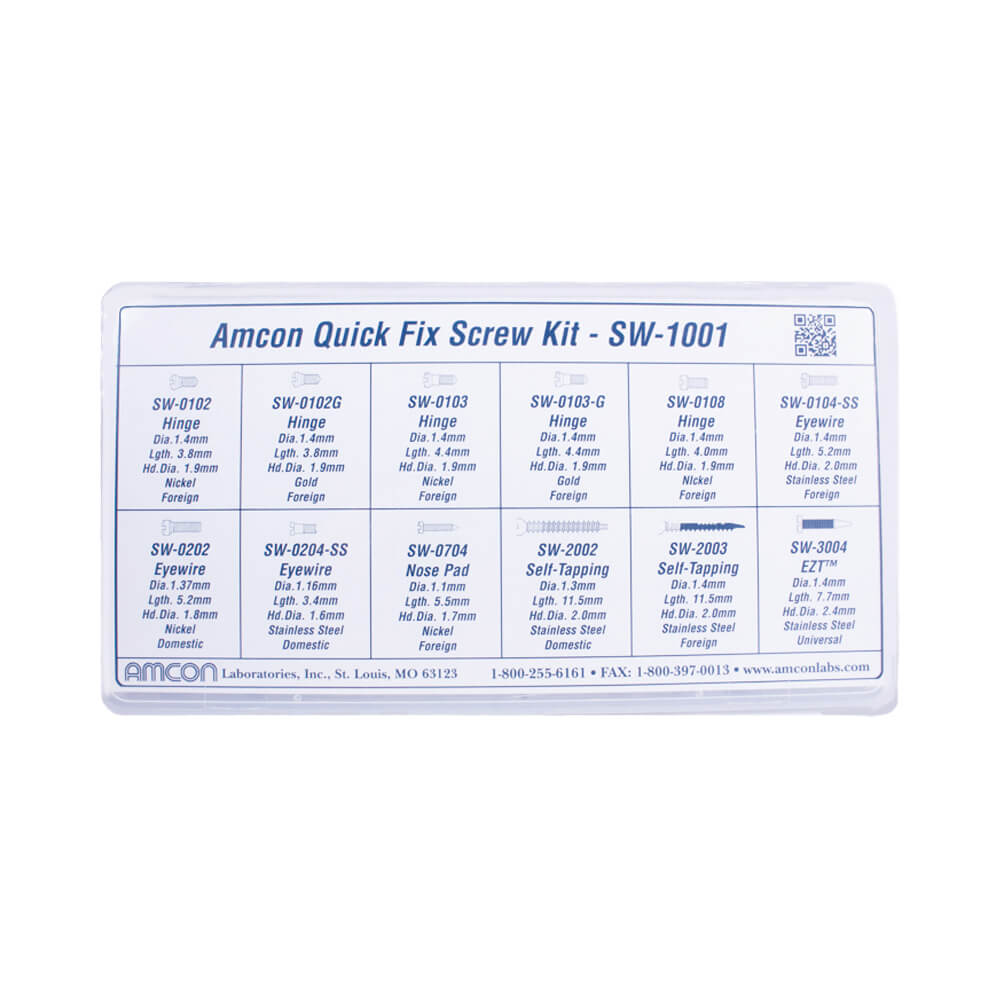 Quick Fix Screw Kit
The Amcon Quick Fix Screw Kit contains 12 packets with 25 screws each (300 total) covering the most used screws to make those everyday repairs: Hinge/Eye Wire, Nose Pad, Self-Tapping and Amcon EZT™. Amcon makes it easy to get the job done.

CONTENTS INCLUDE:
Part #
Dia.
Length
Hd. Dia.
Color
HINGE/EYEWIRE
SW-0102
1.4mm
3.8mm
1.9mm
Nickel
SW-0102-G
1.4mm
3.8mm
1.9mm
Gold
SW-0103
1.4mm
4.4mm
1.9mm
Nickel
SW-0103-G
1.4mm
4.4mm
1.9mm
Gold
SW-0108
1.4mm
4.0mm
1.9mm
Nickel
SW-0104-SS
1.4mm
5.2mm
2.0mm
Stainless Steel
SW-0202
1.37mm
5.2mm
1.8mm
Nickel
SW-0204-SS
1.16mm
3.35mm
1.6mm
Stainless Steel
NOSE PAD
SW-0704
1.1mm
5.5mm
1.7mm
Nickel
SELF TAPPING (with Sher-Lock™)
SW-2002
1.3mm
11.43mm
1.9mm
Stainless Steel
SW-2003
1.4mm
11.43mm
1.9mm
Stainless Steel
EZT™
SW-3004
1.4mm
7.7mm
2.4mm
Stainless Steel
Product weight: 0.34 lbs. / ea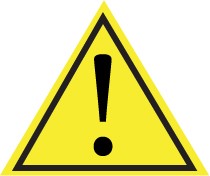 WARNING: These products contain chemicals known to the State of California to cause cancer, and birth defects or other reproductive harm. For more information go to www.P65Warnings.ca.gov.
Please
Log in or Register with Amcon On-Line
to see pricing. Or
contact Amcon.