Pharmaceuticals

Dry Eye Therapy

Exam Supplies

Vision Assessment

Contact Lens

Optical Supplies

Laboratory Supplies

For the Office

Custom Imprinting

Product Index

Equipment Manuals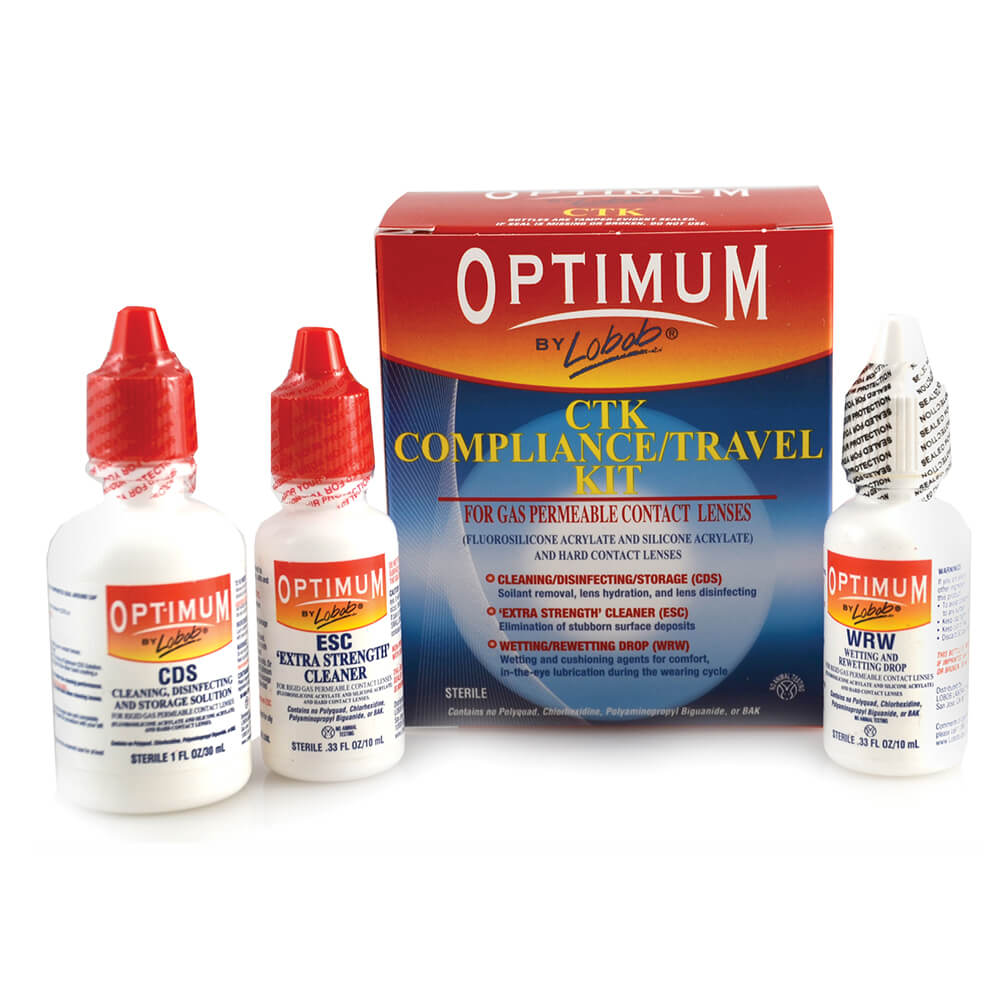 Optimum by Lobob Compliance Travel Kit (CTK)
Expires 5/2020
Travel size bottles of Lobob solutions for silicone acrylate, fluorosilicone acrylate rigid gas permeable (RGP) contact lenses and hard contact lenses. Kit consists of:
Optimum by Lobob Cleaning, Disinfecting and Storage Solution (1 fl oz, 30 ml)
Optimum by Lobob Wetting/Rewetting Drops and In-The-Eye Lubricant (.33 fl oz, 10ml)
Optimum by Lobob Extra Strength Cleaner (.33 fl oz, 10ml)
Product weight: 0.25 lbs. / ea
Please
Log in or Register with Amcon On-Line
to see pricing. Or
contact Amcon.