Pharmaceuticals

Dry Eye Therapy

Exam Supplies

Vision Assessment

Contact Lens

Optical Supplies

Laboratory Supplies

For the Office

Custom Imprinting

Product Index

Equipment Manuals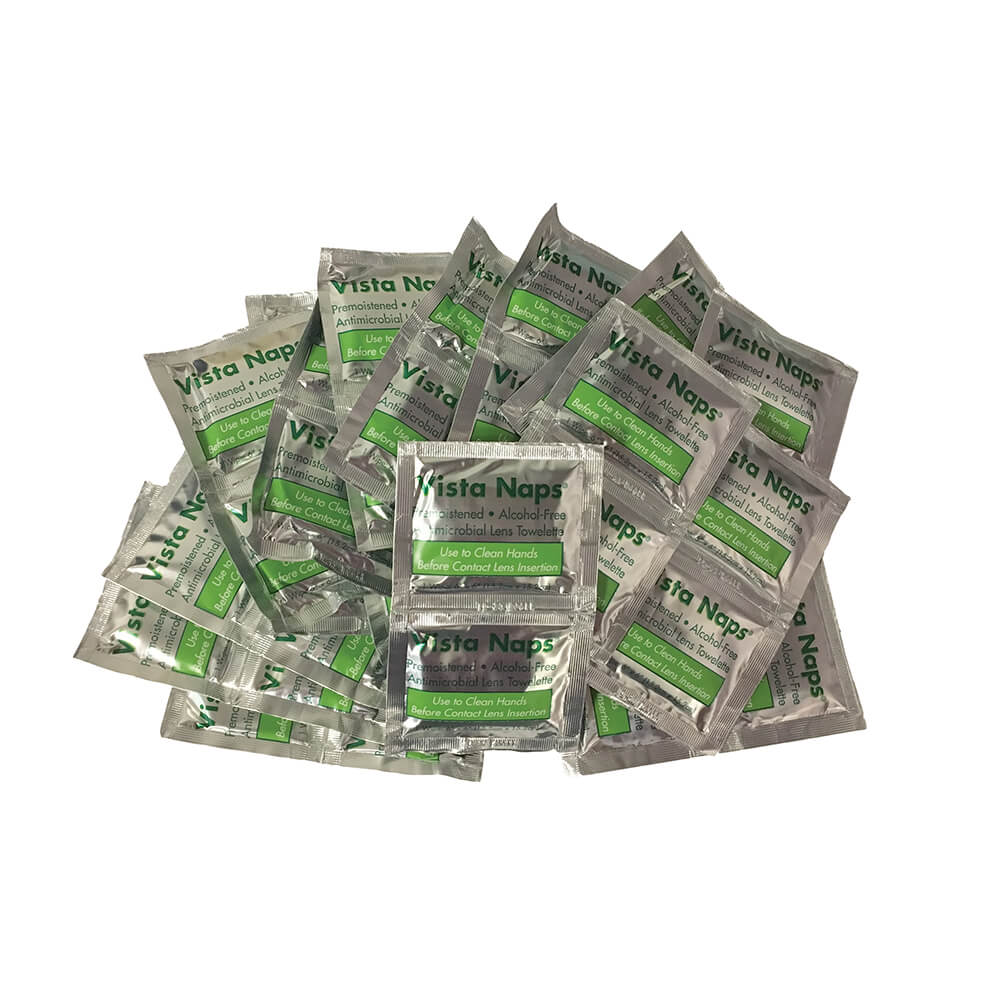 Vista Naps™ Premoistened Antimicrobial Towelettes - Bulk Bag
The quick, convenient way to cleanse hands of nicotine, cosmetics and oily residue before handling contact lenses. Individually wrapped for professional and patient use. Individual nap size: 6" x 6".
No soap or water needed
Alcohol-free, antiseptic cleaning
Pre-moistened and disposable
Unscented and lint-free
Active Ingredient: Benzalkonium Chloride
Product weight: 1.5 lbs. / bag of 100
Safety Data Sheets (MSD) Avaliable
English
Click Here to view all avaliable Amcon Safety Data Sheets
Please
Log in or Register with Amcon On-Line
to see pricing. Or
contact Amcon.