Pharmaceuticals

Dry Eye Therapy

Exam Supplies

Vision Assessment

Contact Lens

Optical Supplies

Laboratory Supplies

For the Office

Custom Imprinting

Product Index

Equipment Manuals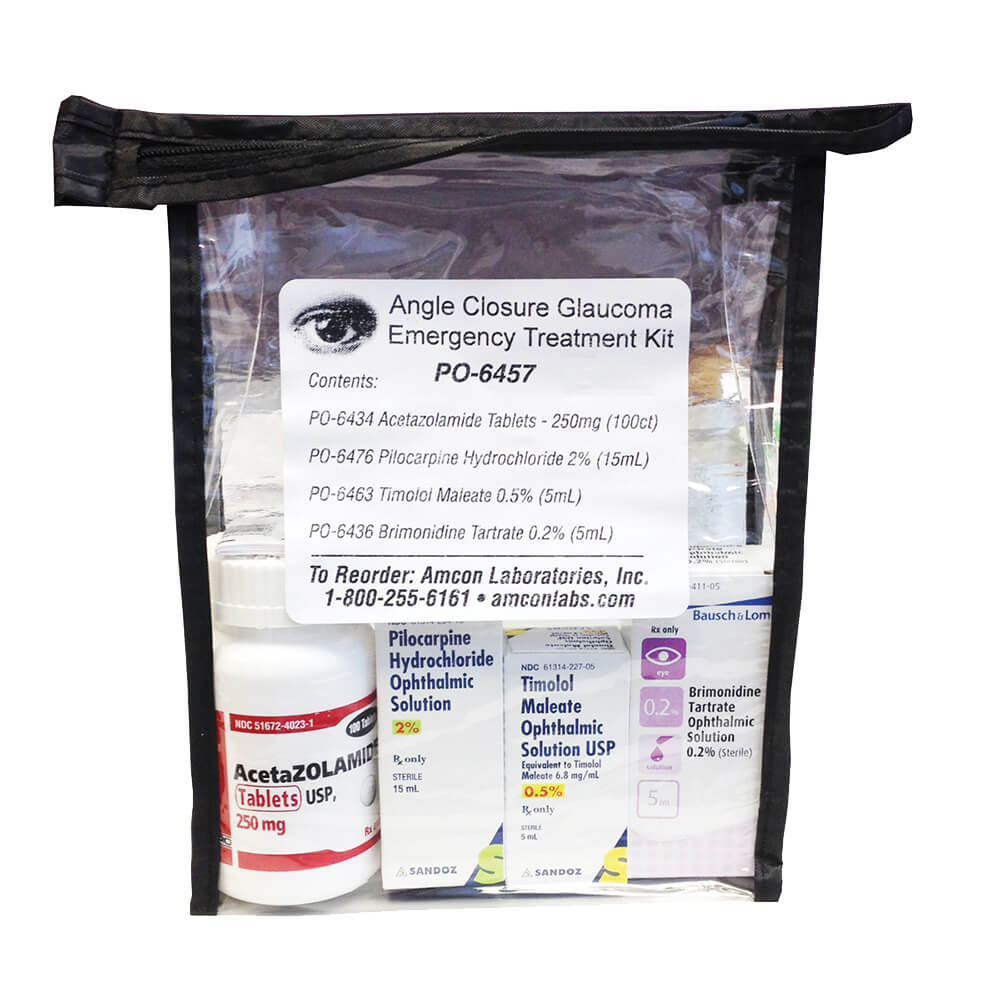 Angle Closure Glaucoma Emergency Treatment Kit
Better safe than sorry! Amcon's Angle Closure Glaucoma Emergency Treatment Kit will ensure that you are prepared for a patient with an angle closure. Contains the pharmaceuticals recommended for use on an angle closure patient, as stated in the 2008 Review of Optometry Clinical Guide to Ophthalmic Drugs. The kit is supplied in a handy zippered, clear vinyl bag, perfect for storing away in a safe place.

Contents:

PO-6349 - Acetazolamide Tablets - 250 mg (100 ct.)
PO-6476 - Pilocarpine Hydrochloride 2% (15 mL)
PO-6463 - Timolol Maleate 0.5% (5 mL)
PO-6436 - Brimonidine Tartrate 0.2% (5 mL)
Product weight: 0.33 lbs. / kit
Please
Log in or Register with Amcon On-Line
to see pricing. Or
contact Amcon.