Pharmaceuticals

Dry Eye Therapy

Exam Supplies

Vision Assessment

Contact Lens

Optical Supplies

Laboratory Supplies

For the Office

Custom Imprinting

Product Index

Equipment Manuals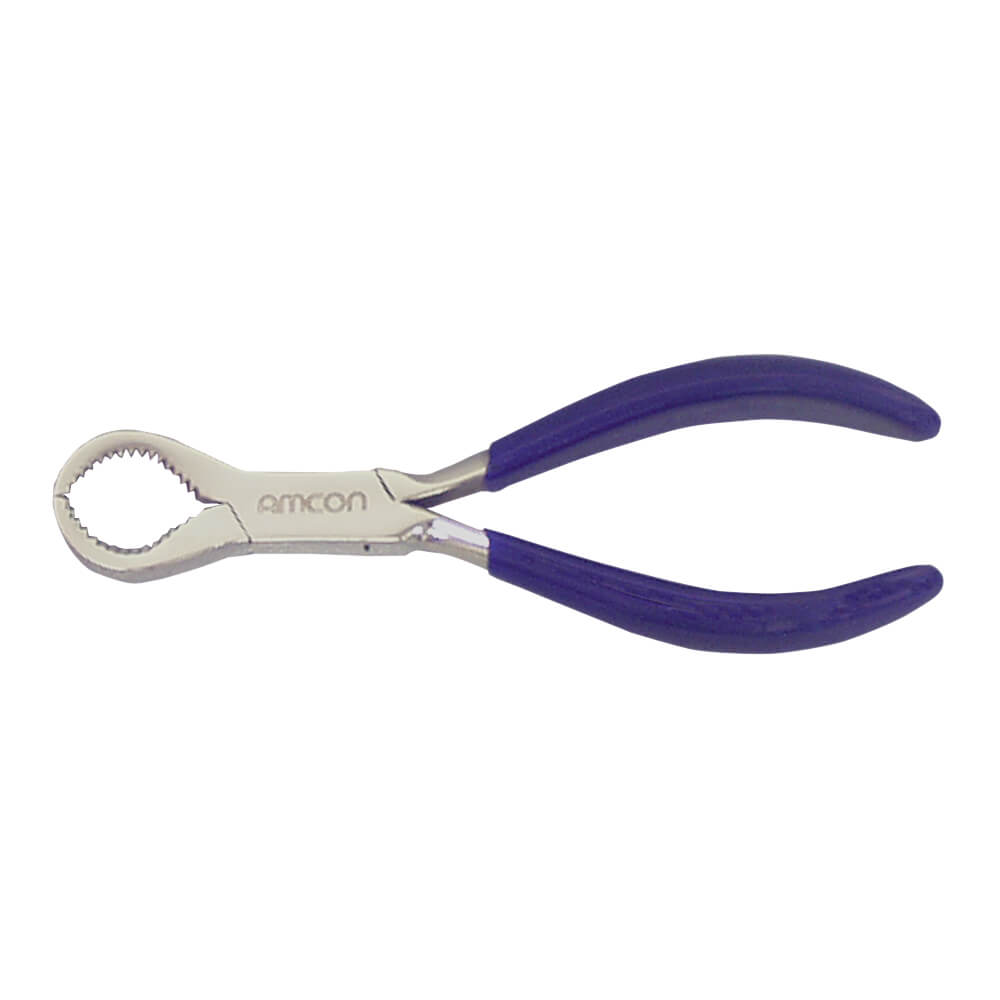 Deblocking Pliers, Serrated Jaw - Standard
Designed to remove the block from the lens after edging.
Serrated jaws provide firm grip on block.
Polished stainless steel alloy construction with box joint.
145mm ( 5.75 inches) in length.
Blue comfort grips handles.
1 year warranty
Product weight: 0.316 lbs. / ea
Please
Log in or Register with Amcon On-Line
to see pricing. Or
contact Amcon.