Pharmaceuticals

Dry Eye Therapy

Exam Supplies

Vision Assessment

Contact Lens

Optical Supplies

Laboratory Supplies

Children's Supplies

For the Office

Custom Imprinting

Product Index

Equipment Manuals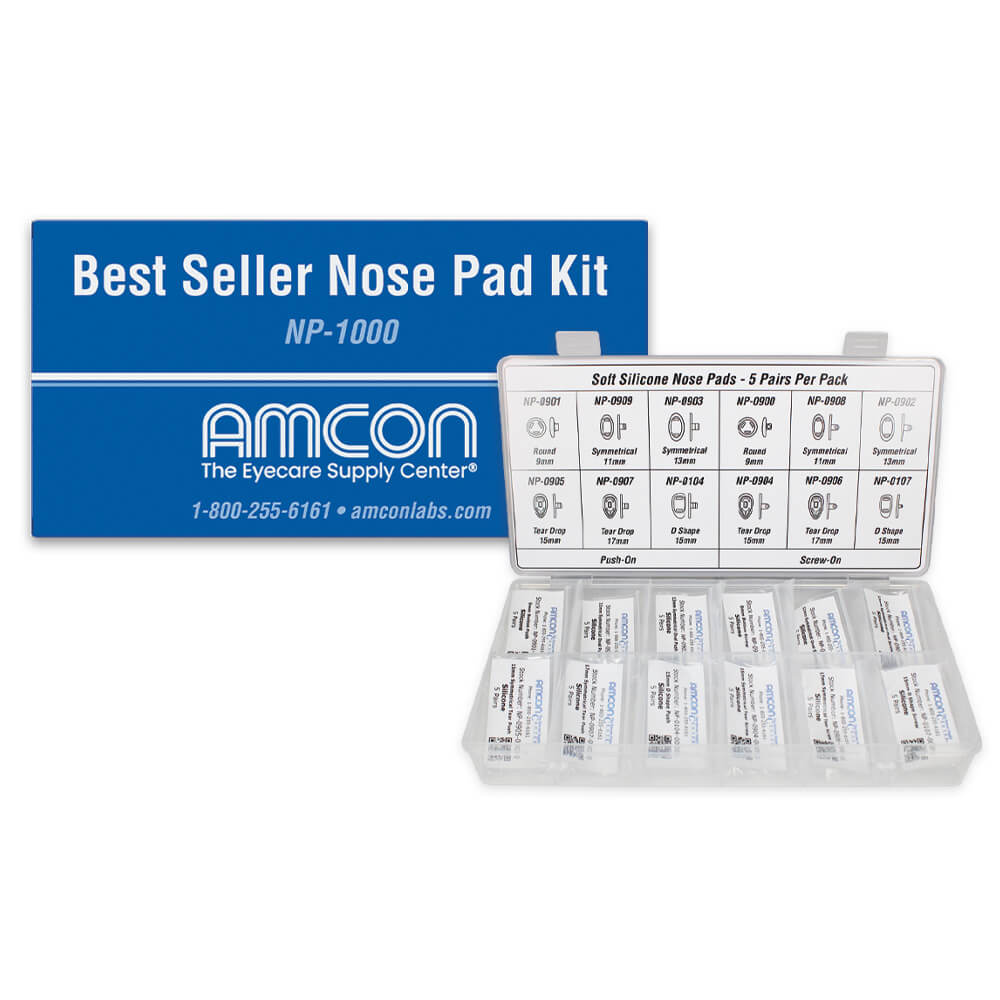 Best Seller Nose Pad Kit
As frame sizes and designs change, so do the most used nose pads. The Best-Selling Nose Pad Kit reflects our current top selling nose pads. All the nose pads in the kit are made of crystal clear, soft silicone. The kit features an index card in the lid illustrating the different compartments with nose pad descriptions and actual size drawings to take the guesswork out of placing refill orders. Kit includes 5 pairs of each of the nose pads shown below.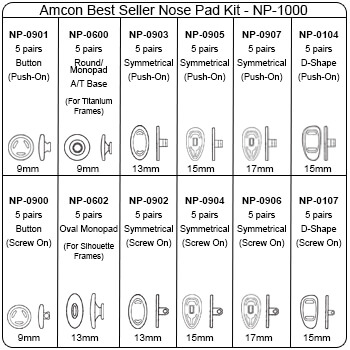 Product weight: 0.348 lbs. / ea
Please
Log in or Register with Amcon On-Line
to see pricing. Or
contact Amcon.