Pharmaceuticals

Dry Eye Therapy

Exam Supplies

Vision Assessment

Contact Lens

Optical Supplies

Laboratory Supplies

Children's Supplies

For the Office

Custom Imprinting

Product Index

Equipment Manuals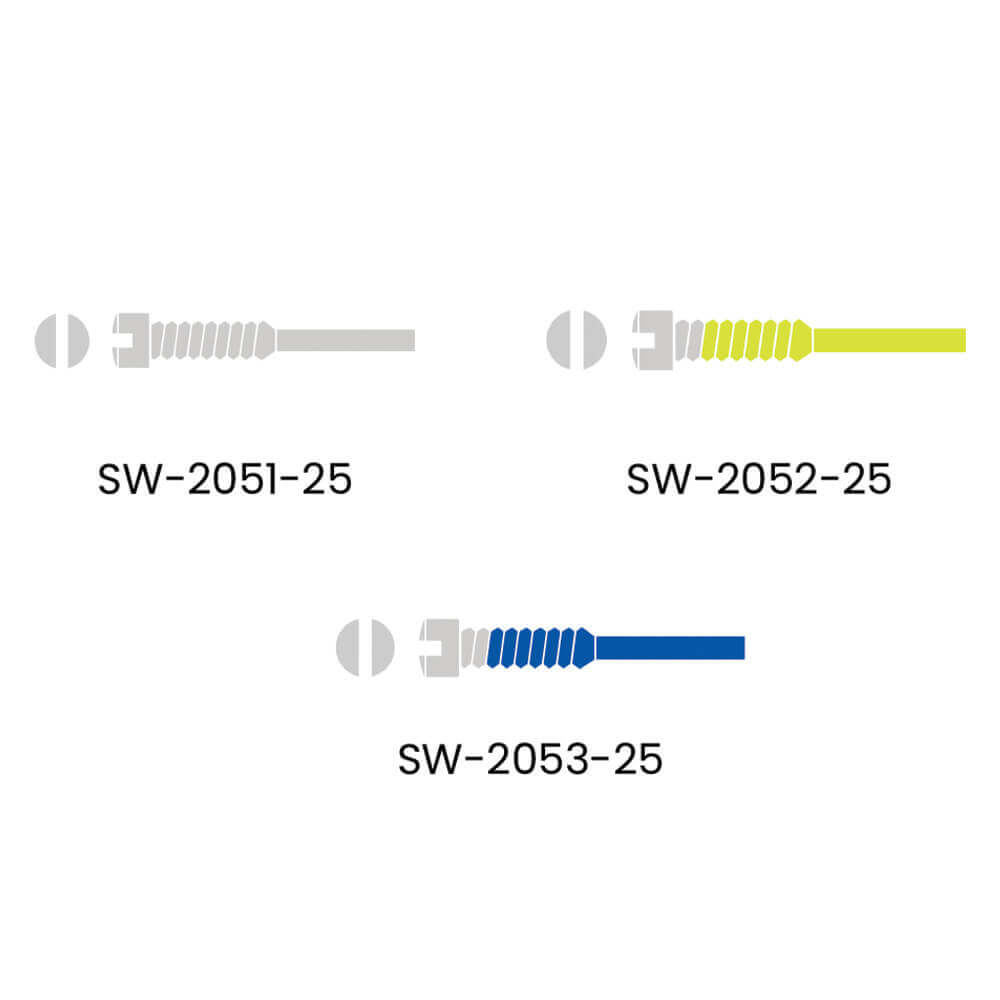 Quick Tapper Screw Series
The new Quick Tapper series from Amcon makes repairs quick and easy!! The lengthened pilot enables the screw to stand up straight, align, and quickly engage the threads. The thread length is 62% shorter than standard self-tapping screws—which dramatically reduces the time it takes to complete a repair. Available in 3 thread sizes, color coded for easy identification. All Quick Tappers are coated in Sher-Lock®.


Product weight: 0.01 lbs. / pack of 25
Please
Log in or Register with Amcon On-Line
to see pricing. Or
contact Amcon.
| | |
| --- | --- |
| | Stock Number |
| | SW-2051-25 - 1.2mm |
| | SW-2052-25 - 1.3mm |
| | SW-2053-25 - 1.4mm |