Pharmaceuticals

Dry Eye Therapy

Exam Supplies

Vision Assessment

Contact Lens

Optical Supplies

Laboratory Supplies

Children's Supplies

For the Office

Custom Imprinting

Product Index

Equipment Manuals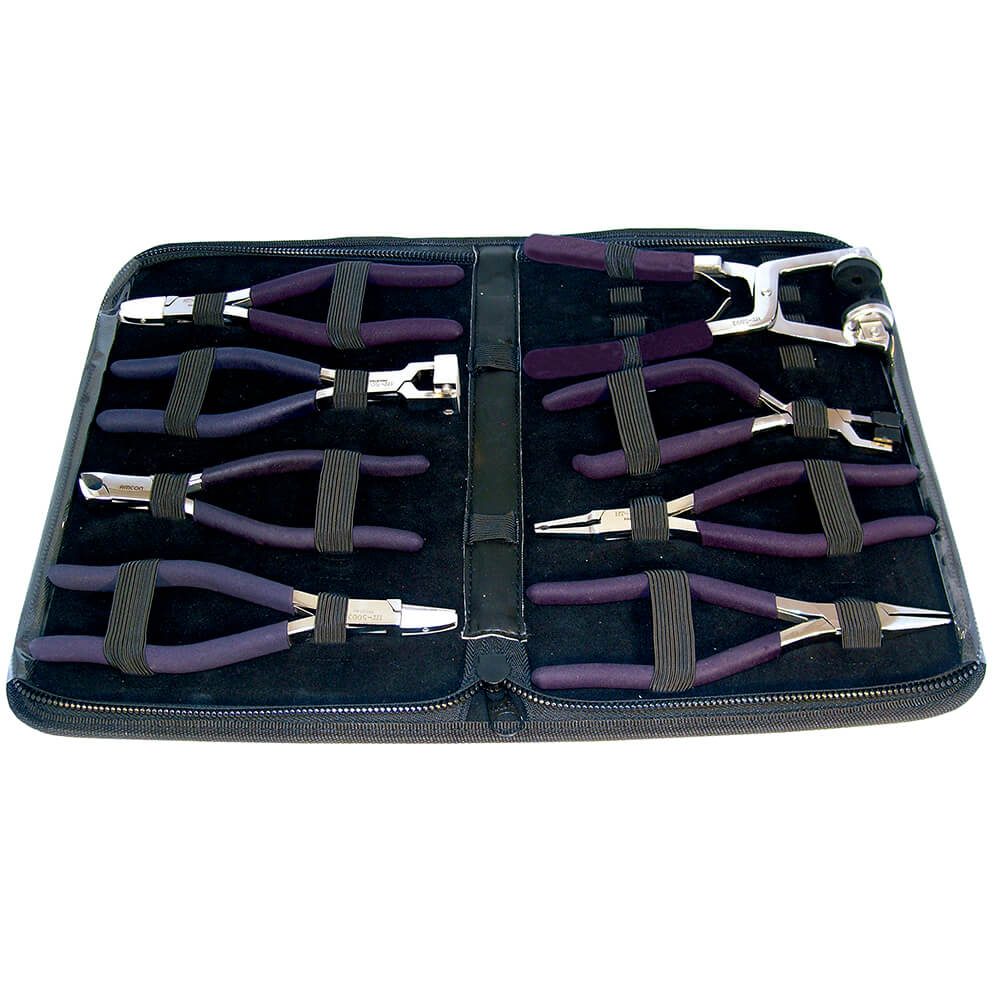 Ergonomic Handle Adjustment Kit with Vinyl Carrying Case -9 Piece
The most commonly used adjustment pliers in one convenient kit. All pliers feature ergonomic handles for maximum user comfort. This is an ideal kit for the optician on the go. The contents include:
HT-0091 Vinyl Tool Case
HT-5002 Lens Axis Aligning Plier
HT-5040 Rimless Mounting Adjustment Pliers
HT-5041 Top Cutter, Heavy Duty
HT-5006 Chain Nose Pliers (Short Jaw)
HT-5004 Eye Wire Forming Pliers
HT-5003 Adjustment Pliers
HT-5033 Double Nylon Jaw Gripping Pliers
HT-5037 Nose Pad Adjusting Pliers
Product weight: 7 lbs. / ea
Please
Log in or Register with Amcon On-Line
to see pricing. Or
contact Amcon.